Garage Door Spring Repair - Gold Garage Door
Welcome to Gold Garage Door Repair, your trusted source for professional garage door spring repair services Los Angeles and surrounding cities. As the leading garage door repair company in the region, we specialize in handling all types of spring-related issues with precision and expertise.
We understand the crucial role that garage door springs play in the smooth operation of your garage door. Our team of certified technicians is well-versed in diagnosing and repairing both torsion and extension springs efficiently. Whether your garage door spring is broken, worn out, or in need of adjustment, we have the knowledge and tools to provide reliable and long-lasting solutions.
If you're experiencing any issues with your garage door springs, don't wait until it becomes a major problem. Contact Gold Garage Door Repair today, and let our skilled technicians handle your garage door spring repair needs with professionalism and expertise.
Garage Door Spring Repair SAFETY TIPS
Do You Need To Garage Door Spring Repair?
It's important to be aware of the signs that indicate your garage door springs may need repair. One common indicator is if your garage door starts to exhibit difficulty in opening or closing smoothly. If you notice any unusual noises such as squeaking, grinding, or popping sounds when operating the door, it may be a sign of worn-out or damaged springs. Additionally, if you observe visible gaps or breaks in the springs or notice that the door is imbalanced or crooked, it's crucial to seek professional assistance
In the case of garage door spring issues, it's best to avoid DIY repairs due to the potential risks involved. Instead, reach out to a trusted garage door repair service like Gold Garage Door. Our certified technicians have the expertise to safely and effectively handle spring repairs.
Regular garage door maintenance can help prevent spring issues and prolong the lifespan of your garage door. It's advisable to schedule professional maintenance checks at least once a year to ensure that all components, including the springs, are in optimal condition. 
Remember, the springs of a garage door are under high tension, making them potentially dangerous to work with. If you suspect any issues with your garage door springs, contact Gold Garage Door for professional inspection, repair, and maintenance.
Benefits You Can Earn By Hiring Our Professionals
When it comes to garage door spring repair, choosing Gold Garage Door is a decision you can trust. Our company stands out for several reasons that make us the preferred choice for this crucial service. Firstly, we have a team of skilled and certified technicians who specialise in garage door spring repair. With their extensive knowledge and experience, they can accurately diagnose and efficiently repair any issues with your garage door springs.
At Gold Garage Door, we understand the importance of prompt and reliable service. We prioritize quick response times to ensure that your garage door springs are repaired in a timely manner. We know that a malfunctioning or broken spring can disrupt your daily routine, and we are committed to minimizing any inconvenience.

Choose Gold Garage Door for your garage door spring repair needs, and experience our dedication to excellence, efficiency, and customer satisfaction. Our commitment to quality means that you can trust us to provide reliable solutions that will keep your garage door functioning smoothly for years to come.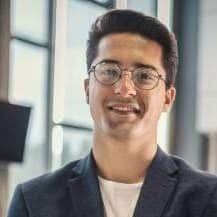 Freddie
Finally! A local garage door business that is dependable and trustworthy. We had previous bad experiences with garage door servicing and costs. However, their technician arrived on time and clearly understood what he was doing. Gold Garage Door Repair will be our new go-to for any garage door-related needs.
Get a transparent and fair quote for your garage door maintenance needs. Our team at Gold Garage Door provides accurate estimates, ensuring you have a clear understanding of the costs involved.