Garage Door Installation - Gold Garage Door
Gold Garage Doors stands as a beacon of expertise in the realm of garage door installation services. With our base in the vibrant locality of North Hollywood, we specialize in the meticulous installation of various garage door types, ensuring precision and adherence to industry standards. Our certified technicians are well-versed with the intricacies of different doors, whether it's the elegance of carriage doors or the robustness of steel ones, focusing on every component from springs to rollers. 
Our commitment to quality craftsmanship means every installation is a blend of meticulous attention and proficient execution, ensuring your garage doors function seamlessly, enhancing the security and aesthetic of your home. Our services, available around the clock, are a testament to our dedication to serving your garage door needs with unmatched professionalism and attention to detail, offering more than just service, but a lasting relationship.
Garage Door Installation in North Hollywood
Do You Need To Garage Door Installation?
For safe and efficient garage door installation, consider these essential tips. Firstly, measure your garage opening accurately to determine the right door size. Next, choose a door style that complements your home's architecture and suits your needs, whether it's sectional, roll-up, or swing-out.
When selecting a material, steel offers durability, while wood provides a classic look. Insulated doors can enhance energy efficiency. Ensure the chosen door includes safety features like sensors to prevent accidents.
For DIY installation, follow the manufacturer's instructions meticulously, or opt for professional installation for precision and peace of mind. Experts can address potential issues, like proper spring tension and cable alignment.
Remember, a well-installed garage door not only adds curb appeal but also ensures the safety and security of your home. For reliable garage door installation in North Hollywood, trust the pros at Gold Garage Door.
Benefits You Can Earn By Hiring Our Professionals
Choosing Gold Garage Doors for your garage door installation services in North Hollywood ensures top-notch quality and reliable expertise. Our certified technicians, available 24/7, specialize in precise installations, catering to diverse needs with a variety of garage door types and their intricate parts. 
Our profound industry knowledge allows us to navigate the complexities of installing different doors, ensuring durability and optimal functionality. Gold Garage Doors is synonymous with unparalleled garage door proficiency, delivering more than just service – a commitment. Whether you are seeking to install a traditional steel door or exploring the elegance of wood, our team assures meticulous attention to detail and swift installations. 

Our foundation is unwavering reliability and unswerving dedication to providing quality services at affordable prices, fortifying lasting relationships with our patrons. Gold Garage Doors—where craftsmanship meets exceptional care in North Hollywood. Experience the gold standard in garage door installations with our proficient services, and let our actions speak louder than words.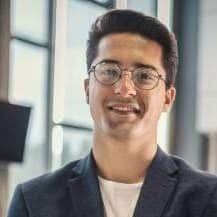 Freddie
Finally! A local garage door business that is dependable and trustworthy. We had previous bad experiences with garage door servicing and costs. However, their technician arrived on time and clearly understood what he was doing. Gold Garage Door Repair will be our new go-to for any garage door-related needs.
Get a transparent and fair quote for your garage door maintenance needs. Our team at Gold Garage Door provides accurate estimates, ensuring you have a clear understanding of the costs involved.