Benefits You Can Earn By Hiring Our Professionals In Panorama City
When it comes to seamless garage door installation, replacement, and repair, Gold Garage Doors stands out as the pinnacle of professionalism and expertise. Our seasoned team, backed by years of experience, excels in delivering top-notch garage door solutions tailored to your needs.
Our process begins with choosing the finest materials for your garage door panels, ensuring durability and aesthetics that withstand the test of time. As seasoned professionals, we understand the nuances of garage door systems, allowing us to diagnose and repair complex issues that others might overlook. For instance, if your garage door has become noisy during operation, it might signal a misaligned track—a problem we tackle with precision. 

We also specialize in torsion spring adjustments, a task that requires the hands of a seasoned pro to ensure safety. Trust Gold Garage Doors in Panorama City for exceptional garage door services that reflect unmatched industry knowledge and a commitment to excellence. 
Welcome to Gold Garage Doors, your ultimate destination for premium Garage Door Services in Panorama City. As a seasoned expert in locksmith services and garage door solutions, we specialize in top-tier installation and repair services. Our unparalleled knowledge of garage door mechanics and materials positions us as the go-to professionals for ensuring your door's longevity and security.
In Panorama City's fluctuating climate, your garage door's durability and security face unique challenges. Our adept team comprehends the local weather intricacies, enabling us to craft tailor-made solutions that withstand the elements. From swift repairs to meticulous installations, we transform your garage door, elevating both aesthetics and functionality. Experience reliable, weather-ready garage doors with Gold Garage Doors. Your safety is our expertise.
Garage Door Spring Replacement In Panorama City
At Gold Garage Doors, we offer precise and swift Garage Door Spring Replacement services in Panorama City. Our adept team comprehends the local climate's impact on springs, ensuring robust replacements that endure. Count on us for seamless transitions, restoring your door's optimal functionality and security. Trust our expert touch for a safer, more reliable garage door.
Garage Door Installation In Panorama City
Gold Garage Doors is your premier choice for impeccable Garage Door Installation in Panorama City. Our skilled technicians combine intricate knowledge with local insights, guaranteeing a flawless fit for your unique space. With an array of styles and materials, we elevate your property's appeal and security through our expertise.
Garage Door Repair In Panorama City
Experience swift and effective Garage Door Repair in Panorama City with Gold Garage Doors. Our unmatched proficiency in local locksmith services ensures prompt solutions for any door issue. From misalignments to malfunctioning components, we restore your door's functionality, bolstering security and convenience seamlessly.
Garage Door Opener Installation In Panorama City
Secure hassle-free access with Garage Door Opener Installation by Gold Garage Doors in Panorama City. Our adept team analyzes your specific needs and offers precise opener solutions, enhancing convenience and security. With in-depth familiarity with the area, we ensure smooth integration for years of dependable operation.
Garage Door Cables Replacement In Panorama City
Gold Garage Doors excels in Garage Door Cables Replacement in Panorama City. Our specialized team comprehends the crucial role of cables in door operation. With our local expertise, we swiftly diagnose and replace worn-out cables, ensuring your door functions seamlessly and remains safe for years to come.
Garage Door Maintenance In Panorama City
At Gold Garage Doors, we offer comprehensive Garage Door Maintenance in Panorama City. Our experienced technicians provide routine upkeep that extends the life of your door in our specific local climate. By addressing wear and tear promptly, we ensure optimal performance, enhanced security, and reduced potential for unexpected repairs.
Commercial Garage Doors In Panorama City
Gold Garage Doors is your trusted partner for Commercial Garage Doors in Panorama City. With an acute understanding of the local business landscape, we provide tailored solutions to meet your commercial property's security and accessibility needs. Our expert team ensures seamless installation, repair, and maintenance, allowing you to focus on your business with confidence.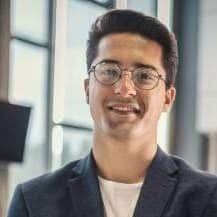 Freddie
Finally! A local garage door business that is dependable and trustworthy. We had previous bad experiences with garage door servicing and costs. However, their technician arrived on time and clearly understood what he was doing. Gold Garage Door Repair will be our new go-to for any garage door-related needs.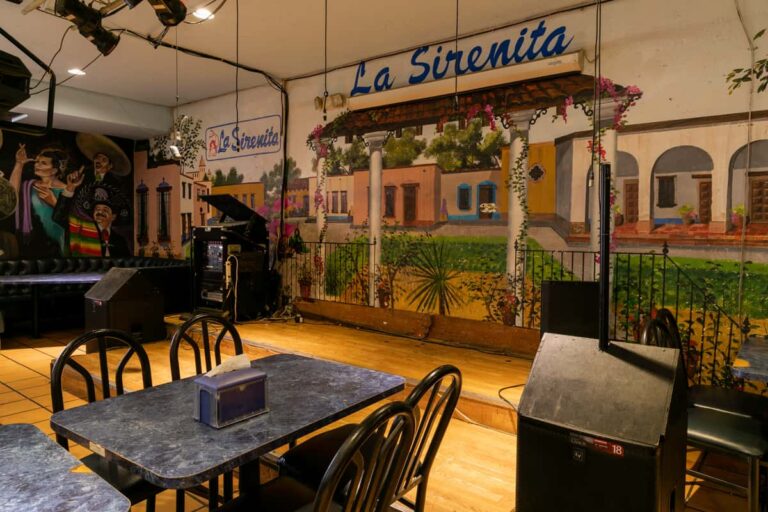 Dinning tip In Panorama City
Nestled within the heart of the vibrant city of Los Angeles, Panorama City stands as a dynamic and diverse neighborhood, known for its unique blend of urban convenience and a close-knit community feel. With its strategic location, residents enjoy easy access to the city's bustling attractions while relishing in the comfort of a local atmosphere. The weather in this region, with its warm and sunny days, is often a topic of conversation, impacting various aspects of daily life.
Amidst the energetic backdrop of Panorama City, a gem known as "La Sirenita" emerges as a culinary haven. As though living and breathing the neighborhood, the restaurant's legacy dates back to 1994, weaving itself into the fabric of the community. This cherished family establishment specializes in authentic Mexican seafood, offering a delightful taste of tradition. Patrons not only savor the sumptuous dishes but also bask in the enchanting ambiance, accompanied by the soulful melodies of Mariachi and Banda performances. It's as if the spirit of Panorama City comes alive at "La Sirenita," creating an experience that resonates deeply with both locals and visitors alike.