Garage Door Installation - Gold Garage Door
Gold Garage Doors, based near Van Nuys, is a beacon of proficiency in the realm of garage door installation services. Known for meticulous craftsmanship, our certified technicians ensure precise installations, tailoring solutions to meet diverse needs. 
Our specialization encompasses a variety of door types, each characterized by unique components, contributing to the overall functionality and aesthetics of the garage. The installation process is streamlined, focusing on accuracy and adherence to industry standards, ensuring the longevity and optimal performance of every door. 
Our commitment extends beyond mere services, offering a harmonious blend of quality, speed, and affordability, reinforcing our reputation as a reliable name in the garage door industry. Our approach is straightforward, blending in-depth knowledge with professionalism, making Gold Garage Doors the go-to choice for residents in and around Van Nuys seeking unparalleled garage door expertise.
Garage Door Installation in Van Nuys
Do You Need To Garage Door Installation?
Safety is paramount, especially during the garage door installation process. For residents in Van Nuys seeking garage door installation services, it's essential to consider several safety tips to ensure a seamless installation. Firstly, always select a door that complies with the local building codes; this assures you of its standard and reliability.
Prioritize doors with safety features like pinch resistance and tamper-resistant brackets; these reduce the risk of injuries during operation. Additionally, opt for garage doors with a high R-value for optimal insulation, beneficial for energy efficiency. Regular maintenance checks post-installation are crucial to detect and address any irregularities early, maintaining the door's optimal condition. 
Lastly, professional installation is recommended for precision and adherence to safety protocols. Gold Garage Doors offers expert installation services, marrying quality craftsmanship and safety, available 24/7 for all your garage door needs in Van Nuys.
Benefits You Can Earn By Hiring Our Professionals
Choosing Gold Garage Doors for garage door installation services in Van Nuys is opting for premier quality and expertise. Gold Garage Doors, located in North Hollywood, specializes in precise installations, offering a seamless blend of reliability and professionalism. Our certified technicians are well-versed in the intricate details of various door types, understanding the uniqueness of each installation process, ensuring accuracy every time. 
Our knowledge spans across a variety of doors, including roll-up, sectional, and side-hinged, addressing the individual components like springs, openers, and cables with adept proficiency. Our commitment extends beyond mere service; it's a commitment to delivering quality swiftly and affordably, available 24/7.

Gold Garage Doors is synonymous with top-tier service and exceptional craftsmanship in the garage door industry, establishing lasting relationships with customers by offering peace of mind through our unparalleled garage door expertise.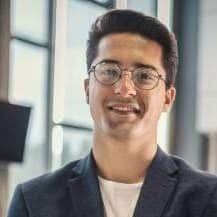 Freddie
Finally! A local garage door business that is dependable and trustworthy. We had previous bad experiences with garage door servicing and costs. However, their technician arrived on time and clearly understood what he was doing. Gold Garage Door Repair will be our new go-to for any garage door-related needs.
Get a transparent and fair quote for your garage door maintenance needs. Our team at Gold Garage Door provides accurate estimates, ensuring you have a clear understanding of the costs involved.