Garage Door Repair Near Me - Gold Garage Door
Gold Garage Doors, your trusted source for Garage Door Repair services in Burbank. With a deep understanding of the garage door industry, we provide expert solutions for all your garage door needs.
Our experienced technicians handle various door types, from sectional and roll-up to swing-out and slide-to-the-side doors. We know that garage doors are more than just an entry point; they're a vital part of your home's security and curb appeal.
Is your garage door squeaking, not closing properly, or showing signs of wear and tear? We've got you covered. Our repair services address a range of issues, from broken springs and malfunctioning openers to damaged panels and misaligned tracks.
We prioritize safety and quality, ensuring every repair job is done right the first time. When you choose Gold Garage Doors, you're choosing expertise, reliability, and a commitment to keeping your garage door working smoothly
Garage Door Repair 24/7 in Burbank
Do You Need To Garage Door Repair?
Garage doors, like any mechanical system, require periodic attention to ensure they function smoothly. Here are some signs that indicate your garage door may need repair:
1. Unusual Noises: If your garage door is making loud, grinding, or squeaking noises, it could be a sign of issues with the springs, cables, or rollers.
2. Slow Response: A sluggish response to your opener commands or delays in opening and closing can be a sign of underlying problems
3. Visible Wear and Tear: Check for visible signs of wear on the cables, springs, and rollers. Rust or fraying are indicators that parts may need replacement.
4. Lack of Safety Features: Modern garage doors come with safety features like auto-reverse mechanisms. If these features are not functioning correctly, it's time to seek professional help.
5. Physical Damage: Any visible dents, bends, or damage to the door itself should be addressed promptly to prevent further issues.
6. Imbalanced Movement: A garage door that appears uneven when opening or closing may have a misaligned track or spring issues.
If you observe any of these signs, it's crucial to address them promptly to ensure the safety and functionality of your garage door. For expert Garage Door Repair services in North Hollywood, trust Gold Garage Doors to keep your door in optimal condition.
Benefits You Can Earn By Hiring Our Professionals
Choosing Gold Garage Doors for your Burbank garage door repair needs means opting for excellence in every aspect. With a profound understanding of the local area and extensive industry knowledge, we stand out as your go-to experts.
Our certified technicians bring hands-on experience to tackle various garage door problems. Whether it's a misaligned track, a malfunctioning opener, or a broken spring, we've got you covered. We specialize in both residential and commercial garage door services, offering installations, repairs, and maintenance.
We take pride in our commitment to quick response times, ensuring you're not left stranded with a faulty garage door. Our 24/7 availability is a testament to our dedication to your convenience and safety.

At Gold Garage Doors, we know that your garage door is not just an entrance; it's an integral part of your property's security and curb appeal. That's why we work diligently to ensure top-tier craftsmanship in every job we undertake. When you choose us, you're choosing professionalism, expertise, and reliability for all your garage door needs in Burbank.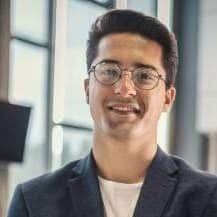 Freddie
Finally! A local garage door business that is dependable and trustworthy. We had previous bad experiences with garage door servicing and costs. However, their technician arrived on time and clearly understood what he was doing. Gold Garage Door Repair will be our new go-to for any garage door-related needs.
Get a transparent and fair quote for your garage door maintenance needs. Our team at Gold Garage Door provides accurate estimates, ensuring you have a clear understanding of the costs involved.