Garage Door Maintenance - Gold Garage Door
Gold Garage Door is a leading provider of professional garage door maintenance services in Los Angeles and surrounding cities. Our dedicated team consists of certified garage door repair technicians who possess extensive knowledge and expertise in maintaining garage doors of all makes and models.
We understand the importance of regular maintenance to ensure the smooth operation and longevity of your garage door. Our skilled technicians are equipped with the latest tools and techniques to perform thorough inspections, lubrication, adjustments, and component replacements as needed.
At Gold Garage Door, we prioritize client satisfaction and aim to deliver exceptional service at competitive prices. Whether your garage door needs routine maintenance or has specific issues that require attention, our team is available to provide prompt and reliable solutions.
GARAGE DOOR MAINTNANCE SAFETY TIPS
Do You Need To Maintain A Garage Door?
Knowing when your garage door is in need of maintenance is crucial to ensure its optimal performance and longevity. There are several signs to watch out for that indicate it's time for garage door maintenance.
Firstly, if you notice any unusual noises such as grinding, squeaking, or scraping when opening or closing your garage door, it's a clear indicator that maintenance is necessary. These noises could be caused by worn-out parts or lack of lubrication.
Another sign to look out for is a slow or jerky movement of the garage door. If it's not moving smoothly along the tracks or if it's experiencing delays or pauses during operation, it's a sign that maintenance is needed.
Additionally, pay attention to any visible wear and tear on the various components of your garage door, including springs, cables, rollers, and hinges. If you notice rust, fraying cables, or loose hardware, it's essential to address these issues promptly.
In the case that you suspect your garage door needs maintenance, it is recommended to reach out to professionals like Gold Garage Door promptly. Attempting to fix the issue yourself without proper knowledge and expertise can be dangerous and may cause further damage.
By contacting our certified technicians, you can benefit from their expertise in diagnosing and addressing any underlying problems with your garage door. They will thoroughly inspect the system, identify any issues, and perform the necessary repairs or maintenance tasks to restore its optimal functionality.
Don't ignore the signs of a deteriorating garage door. Trust Gold Garage Door to provide reliable and efficient maintenance services, ensuring the smooth operation and longevity of your garage door. 
Benefits You Can Earn By Hiring Our Professionals
When it comes to garage door maintenance, choosing Gold Garage Door is the best decision you can make for several compelling reasons. First and foremost, we have a team of certified technicians who possess in-depth knowledge and expertise in garage door repairs and maintenance. 
Additionally, we understand the importance of convenience and offer flexible scheduling options to accommodate your busy lifestyle. Whether you need routine maintenance or have an emergency situation, our services are available 24/7, providing you with peace of mind

Moreover, we take pride in offering competitive prices without compromising on quality. Our goal is to deliver high-quality maintenance services at affordable rates, making it accessible for homeowners in Los Angeles. Choose Gold Garage Door for garage door maintenance, and experience professionalism, reliability, and exceptional service.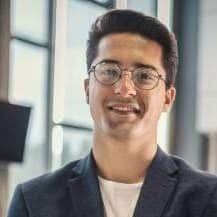 Freddie
Finally! A local garage door business that is dependable and trustworthy. We had previous bad experiences with garage door servicing and costs. However, their technician arrived on time and clearly understood what he was doing. Gold Garage Door Repair will be our new go-to for any garage door-related needs.
Get a transparent and fair quote for your garage door maintenance needs. Our team at Gold Garage Door provides accurate estimates, ensuring you have a clear understanding of the costs involved.