Garage Door Installations Near Me - Gold Garage Door
Gold Garage Doors, serving the Burbank area, is your trusted partner for all things related to garage door installations. With years of industry experience and a commitment to excellence, we take pride in our craftsmanship and quality service. Our skilled technicians are experts in various types of garage doors, including sectional, roll-up, and swing-out doors. We understand that each door type has its unique features and benefits, and we can guide you in choosing the right one for your needs. 
The installation process is seamless with us. From meticulous measurements to precise fittings, we ensure your new garage door fits perfectly and operates smoothly. We pay attention to every detail, from selecting the right opener to installing safety sensors. At Gold Garage Doors, we don't just install doors; we provide solutions. Whether you're looking to enhance your home's curb appeal or improve security, we have the expertise to make it happen. 
Garage Door installations 24/7
Do You Need To Garage Door Installations?
Choosing a new garage door for your home in Burbank is a crucial decision. Safety should be a top priority during the installation process. Here are some expert tips to ensure your garage door is installed safely and effectively:
1. Measure Twice, Order Once: Accurate measurements are key. Measure your garage opening's width and height carefully to ensure a perfect fit.
2. Material Matters: Consider your location's climate. Wooden doors may look great, but steel or aluminum doors often offer better durability and require less maintenance.
3. Professional Installation: While DIY is tempting, it's best to leave installation to the experts. Garage doors are heavy and complex, and professional installers ensure safety and precision.
4. Safety Features: Opt for doors equipped with modern safety features like sensors and automatic reversal systems. These protect against accidents and injuries.
5. Regular Maintenance: After installation, schedule regular maintenance to keep your door functioning correctly. This prolongs its lifespan and ensures continued safety.
6. Opener Compatibility: Verify that your garage door opener is compatible with the new door for seamless operation.
Investing in a new garage door is an investment in your family's safety and your home's aesthetics. Follow these tips for a smooth and secure installation process.
Benefits You Can Earn By Hiring Our Professionals
Choosing Gold Garage Doors in Burbank for your garage door installation needs means selecting a team of seasoned experts with a profound understanding of the industry. We've established a reputation for excellence by delivering top-tier service in the garage door sector. Our certified technicians bring a wealth of knowledge to every installation project. 
Whether it's a residential, commercial, or automotive garage door, we have the expertise to handle it all. We meticulously analyze your requirements, ensuring you get a door that perfectly suits your needs. At Gold Garage Doors, we don't just install doors; we provide solutions. We offer a variety of garage door types, including sectional, roller, and overhead doors, with options to fit various sizes and styles. 

Our process includes precise measurements, careful selection of materials, and flawless installation, ensuring your door operates seamlessly for years to come. We understand the importance of quality parts, and that's why we use only the best components for every installation.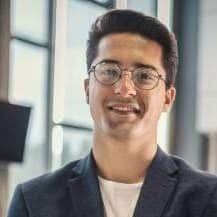 Freddie
Finally! A local garage door business that is dependable and trustworthy. We had previous bad experiences with garage door servicing and costs. However, their technician arrived on time and clearly understood what he was doing. Gold Garage Door Repair will be our new go-to for any garage door-related needs.
Get a transparent and fair quote for your garage door maintenance needs. Our team at Gold Garage Door provides accurate estimates, ensuring you have a clear understanding of the costs involved.