Garage Door Repair Services- Gold Garage Door
Situated in North Hollywood, Gold Garage Doors is your local expert in garage door repair services. We specialize in addressing a variety of garage door issues, ensuring precise and reliable resolutions every time. Our certified technicians are well-versed in handling different door types and are skilled in resolving problems related to springs, cables, and openers, amongst other components, understanding the intricacies of each repair process. 
Whether you're facing a sudden malfunction or seeking to upgrade your door, we offer a commitment to quality, speed, and affordability, establishing Gold Garage Doors as a synonym for top-tier service and unparalleled garage door expertise in the industry. Our approach is rooted in the provision of valuable, clear, and concise information, allowing our customers in North Hollywood to experience the gold standard in garage door services.
Garage Door Repair in North Hollywood
Do You Need To Garage Door Repair?
Knowing when your garage door needs repair is crucial to maintain safety and functionality. Here are some safety tips to recognize the signs early. A common signal is when the door doesn't open or close properly, indicating possible issues with the sensors or the door's balance. Regularly inspect the door's balance by disconnecting the opener and manually operating the door. 
If it's hard to lift or doesn't stay open, it may be off-balance, necessitating professional attention. Additionally, unusual noises like grinding or squeaking hint at problems with the rollers or the opener, which a professional should address. Another red flag is the appearance of the door; if it shows signs of wear, such as rust or damage, it may require repair or replacement. 
Finally, remember to check the response time of the door. Any delay in operation could signify that your garage door is in distress. Adhering to these tips ensures your garage door operates smoothly, reducing risks and potential damages. For professional garage door repair services, timely inspections and addressing concerns promptly can save time and avoid larger issues in the long run.
Benefits You Can Earn By Hiring Our Professionals
Choosing Gold Garage Doors for garage door repair services in North Hollywood means opting for unrivaled expertise and professionalism. Our certified technicians are skilled in addressing a variety of garage door issues, whether it's a misaligned track, a broken spring, or a malfunctioning opener. With a deep understanding of the industry, our team can efficiently handle different door types, ensuring precise installations and prompt repairs around the clock. 
Our commitment goes beyond mere services; it's about providing value and quality, about offering rapid solutions to unexpected problems, any time of day or night. With Gold Garage Doors, it's not just about resolving current issues; it's about preventing future ones, about the meticulous maintenance of every component to avoid unexpected disruptions. 

Our accessibility 24/7 and swift response make us the go-to choice for all garage door needs in North Hollywood, exemplifying the gold standard in service and care. Experience unmatched craftsmanship and dedication with Gold Garage Doors.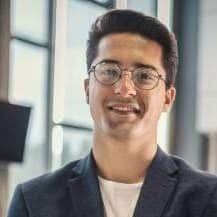 Freddie
Finally! A local garage door business that is dependable and trustworthy. We had previous bad experiences with garage door servicing and costs. However, their technician arrived on time and clearly understood what he was doing. Gold Garage Door Repair will be our new go-to for any garage door-related needs.
Get a transparent and fair quote for your garage door maintenance needs. Our team at Gold Garage Door provides accurate estimates, ensuring you have a clear understanding of the costs involved.