Benefits You Can Earn By Hiring Our Professionals In Sherman Oaks
When it comes to top-notch garage door installation, replacement, and repair services in Sherman Oaks, Gold Garage Doors stands as the ultimate choice. With a wealth of industry expertise, we're the go-to professionals for all your garage door needs.
Our seasoned technicians bring unmatched skills to every project. From precision installations that enhance your property's aesthetics and security, to seamless replacements that upgrade your door's functionality, we've got it covered. Our comprehensive repair services fix issues like misaligned tracks, malfunctioning openers, and more, ensuring your garage door operates flawlessly.
At Gold Garage Doors, we follow a meticulous process that only seasoned professionals understand. We conduct thorough inspections to pinpoint issues, followed by tailored solutions that ensure long-lasting results. 

With a deep understanding of garage door mechanics, we ensure your system's durability and performance. Choose Gold Garage Doors for garage door services that embody excellence, reliability, and unparalleled knowledge. Discover the difference our expertise makes for your Sherman Oaks property today.
At Gold Garage Doors, we are your trusted partner in elevating your Sherman Oaks property's security and aesthetic appeal. With our unrivaled expertise in garage door installation and repair, we provide tailored solutions that withstand the unique weather challenges of the region. Our mastery extends to addressing the direct impact of climate on garage door durability and security.
As Sherman Oaks locals, we comprehend the intricacies of maintaining functional garage doors in this climate. From precision installations to meticulous repairs, our Garage Door Services cater to your specific needs, ensuring seamless operation and enhanced property value. Trust us to harness our comprehensive knowledge and experience to safeguard your investment and elevate your home's curb appeal.
Garage Door Spring Replacement In Sherman Oaks
Experience smooth functionality with our precise garage door spring replacement service in Sherman Oaks. At Gold Garage Doors, we comprehend the nuances of your local area, ensuring we choose springs that withstand the region's unique climate challenges. Our expert technicians adeptly assess your needs and provide tailored solutions that ensure your garage door operates flawlessly year-round. Trust us for a seamless replacement process, bolstering your door's longevity and security.
Garage Door Installation In Sherman Oaks
Elevate your property's appeal with Gold Garage Doors' premium garage door installation service in Sherman Oaks. As local experts, we understand the architectural styles prevalent in our area, allowing us to recommend doors that seamlessly blend with your surroundings. Our installation process is meticulous, ensuring a perfect fit and optimal functionality. With an eye for detail, we enhance your property's aesthetics and security while delivering enduring value through expert craftsmanship.
Garage Door Repair In Sherman Oaks
Count on Gold Garage Doors for swift and efficient garage door repair in Sherman Oaks. Our in-depth knowledge of the local area equips us to swiftly identify and address common issues caused by weather fluctuations and other environmental factors. With our expert team, your garage door will be restored to its peak performance, enhancing both security and convenience. From misaligned tracks to malfunctioning openers, we offer comprehensive solutions that ensure your garage door remains a reliable asset.
Garage Door Opener Installation In Sherman Oaks
Discover seamless access to your property with Gold Garage Doors' precise garage door opener installation in Sherman Oaks. Our familiarity with the specific needs of our region allows us to recommend openers that excel in both functionality and durability. Whether you seek a traditional or smart opener, our expert technicians ensure hassle-free integration that complements your lifestyle. Experience convenience and enhanced security as we tailor solutions to match your property's unique requirements.
Garage Door Cables Replacement In Sherman Oaks
Ensure your garage door's stability and safety with Gold Garage Doors' professional garage door cables replacement service in Sherman Oaks. Our localized expertise enables us to select cables that withstand the local weather conditions, ensuring longevity and reliability. We meticulously assess the condition of your cables and provide precise replacements that restore optimal performance. Trust us to enhance your garage door's functionality while safeguarding your property and loved ones.
Garage Door Maintenance In Sherman Oaks
Preserve the longevity of your garage door with Gold Garage Doors' comprehensive garage door maintenance service in Sherman Oaks. Our in-depth knowledge of the local environment empowers us to offer tailored maintenance plans that counteract the effects of weather and usage. Regular maintenance enhances your door's performance, minimizes the risk of unexpected issues, and prolongs its lifespan. With our expert care, your garage door will continue to operate smoothly, ensuring security and convenience for years to come.
Commercial Garage Doors In Sherman Oaks
At Gold Garage Doors, we specialize in providing top-tier commercial garage door solutions in Sherman Oaks. Leveraging our deep understanding of the local business landscape, we offer a range of robust and secure options that cater to various industries. Whether you require installation, repair, or maintenance, our expert team ensures seamless operations that align with your business needs. Trust us to enhance your commercial property's security, functionality, and aesthetics, leaving a lasting impression on clients and customers.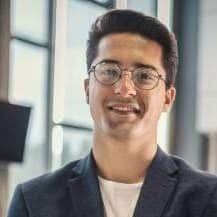 Freddie
Finally! A local garage door business that is dependable and trustworthy. We had previous bad experiences with garage door servicing and costs. However, their technician arrived on time and clearly understood what he was doing. Gold Garage Door Repair will be our new go-to for any garage door-related needs.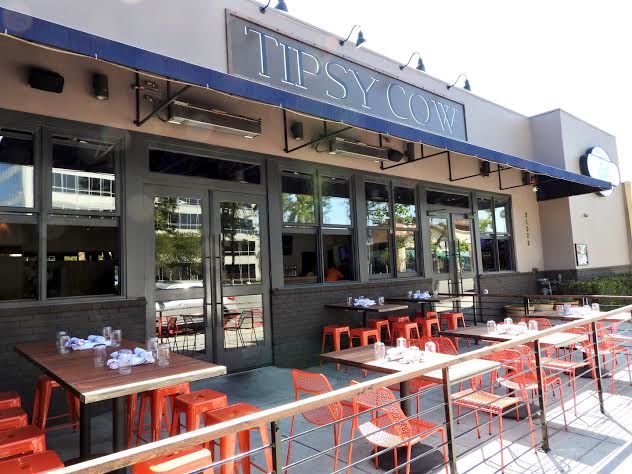 Dinning tip In Sherman Oaks
Nestled within the vibrant enclave of Sherman Oaks, a neighborhood that resonates with urban energy in Los Angeles, lies a culinary gem that captures the essence of the community. The Tipsy Cow, an integral part of this bustling urban landscape, embodies the spirit of diverse dining experiences. Locals and visitors alike are drawn to its eclectic ambiance, where freshly ground burgers take center stage, accompanied by handcrafted cocktails and a curated selection of local brews.
With an intimate familiarity of the Sherman Oaks neighborhood, one can appreciate the dynamic blend of city life and a close-knit community. The restaurant's commitment to quality shines through its menu, featuring not only delectable craft cocktails and an intriguing variety of beers but also an array of superior California cuisine. From the classic Angus beef burgers, raised sustainably and hormone-free, to unique alternatives like free-range turkey and veggie burgers, The Tipsy Cow caters to diverse tastes.