Benefits You Can Earn By Hiring Our Professionals In Studio City
Choosing Gold Garage Doors is choosing unparalleled expertise in the realm of garage door services. In Studio City, our team is renowned for its intricate understanding of the mechanics and nuances of garage door installations, replacements, and repairs.
At Gold Garage Doors, our meticulous process begins with a thorough examination of the door's architecture and the underlying mechanisms. Leveraging advanced techniques, we ensure the balance and alignment are faultless – something paramount for the longevity of your garage door. Our technicians are well-versed in identifying the subtle signs of wear and tear that often go unnoticed, allowing for timely interventions that prevent larger issues.

Beyond mere services, we provide insights only a seasoned professional would know. Whether it's the specific tension required for torsion springs or the calibration of safety reversal systems, Gold Garage Doors ensures every detail is addressed with utmost precision.
Located in the heart of Studio City, Gold Garage Doors is your ultimate destination for all things related to garage door services. Our expertise stretches from meticulous installations to thorough repairs, ensuring your garage door stands robust against daily wear and tear. Given Studio City's unique weather patterns, it's paramount to have a garage door that can withstand its challenges. 
Weather fluctuations can greatly affect the durability and security of your garage door. Our knowledgeable team understands these intricacies and provides tailored solutions that cater to the local climate demands. With Gold Garage Doors, you can count on top-tier craftsmanship and lasting results to enhance the safety, functionality, and aesthetic appeal of your home or business. Trust the experts at Gold Garage Doors for all your garage door needs.
Garage Door Spring Replacement In Studio City
Gold Garage Doors recognizes the pivotal role springs play in your garage door's operation. In Studio City, where fluctuating temperatures can strain and wear out these springs, it's vital to have them checked and replaced when necessary. Trust our skilled team to assess the state of your springs, offering precise replacements that restore full functionality. Ensuring a balanced door operation, we utilize industry-leading springs designed specifically for Studio City's unique climate demands. 
Garage Door Installation In Studio City
Selecting the right garage door for your property can be a daunting task, especially considering Studio City's climatic nuances. At Gold Garage Doors, we simplify this process. Leveraging our deep knowledge of locksmith and garage door industries, we guide clients to the perfect door solution tailored to Studio City's conditions. Our expertise ensures that your new garage door not only adds aesthetic value but also stands resilient against the elements. Every installation by Gold Garage Doors epitomizes precision, ensuring longevity and seamless function for years to come.
Garage Door Repair In Studio City
Gold Garage Doors understands the intricacies of garage door systems, especially when it comes to the unique challenges posed by Studio City's environment. From the wear and tear caused by daily usage to the additional stresses of local climate patterns, our team is adept at identifying and rectifying issues with precision. Using a blend of locksmith mastery and advanced garage door techniques, we restore your garage door to its optimal state, ensuring it operates smoothly and securely.
Garage Door Opener Installation In Studio City
Gold Garage Doors knows that a robust garage door is only as reliable as its opener. In Studio City, where convenience meets security, we offer state-of-the-art opener installations tailored to the area's specific demands. Our team combines locksmith insights with garage door expertise to recommend and install openers that align with both your security needs and daily operations. The result is a seamless opening and closing experience, accompanied by the assurance of enhanced safety.
Garage Door Cables Replacement In Studio City
In the intricate setup of a garage door system, cables are the unsung heroes, bearing immense tension and ensuring smooth operation. Studio City's particular environmental factors can sometimes expedite wear on these essential components. Gold Garage Doors is adept at diagnosing cable issues and executing precise replacements. By melding locksmith acumen with garage door proficiency, we ensure your cables are not only replaced but optimized for prolonged durability and performance.
Garage Door Maintenance In Studio City
Regular maintenance is the cornerstone of a long-lasting garage door system, especially in regions like Studio City with its distinct climate challenges. Gold Garage Doors offers meticulous maintenance services that combine our profound locksmith understanding with garage door nuances. We inspect, lubricate, adjust, and calibrate components, ensuring they function in harmony and stand up to Studio City's weather demands. With our preventive checks and expert touchpoints, Gold Garage Doors ensures your garage door remains in its prime condition.
Commercial Garage Doors In Studio City
Commercial properties have unique garage door needs, especially in bustling areas like Studio City. Gold Garage Doors stands at the forefront of commercial garage door solutions, merging locksmith expertise with industry-specific requirements. We understand the importance of security, durability, and efficiency for businesses. Our team offers a curated selection of commercial garage doors designed to withstand Studio City's dynamic environment while ensuring smooth operations.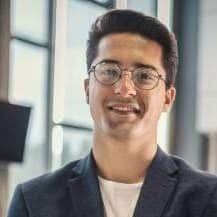 Freddie
Finally! A local garage door business that is dependable and trustworthy. We had previous bad experiences with garage door servicing and costs. However, their technician arrived on time and clearly understood what he was doing. Gold Garage Door Repair will be our new go-to for any garage door-related needs.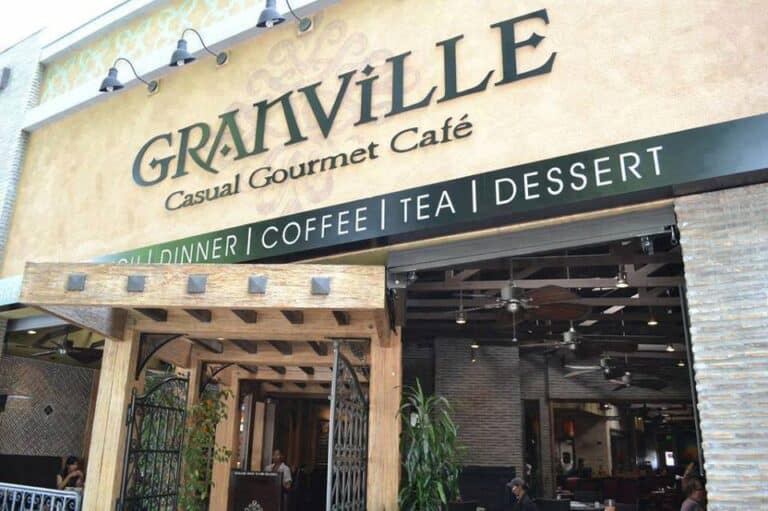 Dinning tip In Studio City
Studio City, nestled within the vibrant heart of Los Angeles, offers a perfect blend of urban sophistication and suburban charm. A cultural hub in its own right, this enclave boasts tree-lined streets, iconic landmarks, and a rich tapestry of residents and businesses. Among the neighbourhoods gems is GRANVILLE, a modern-casual culinary haven known for its handcrafted dishes and meticulously curated libations. 
Drawing inspiration from global flavors, GRANVILLE is more than just a restaurant—it's a reflection of Studio City's spirit. As advocates of love, gratitude, and authenticity, they champion local, organic, and certified humane practices, creating meals that resonate with the soul of the community. Locals and visitors alike find solace in its welcoming ambiance, making it a must-visit spot in Studio City's bustling LA landscape.