Benefits You Can Earn By Hiring Our Professionals In Sun Valley
Choosing Gold Garage Doors means opting for a mastery of garage door intricacies that only seasoned professionals comprehend. Our garage door services in Sun Valley encompass both installation and repair, with each procedure handled meticulously. Our process begins with a thorough assessment of your garage door needs, ensuring every aspect is addressed.
When it comes to installation, we understand the nuances of different garage door systems, and tailor our approach to fit your unique specifications. Repairs? Our team is equipped with the profound knowledge of the internal and external mechanisms, ensuring a seamless restoration. Often, garage door malfunctions stem from overlooked details, something only experts like us can decipher.

By harnessing the latest tools and methodologies, Gold Garage Doors guarantees a flawless service every time. Trust in our expertise, because when it comes to Garage Door Services in Sun Valley, precision, know-how, and professionalism define us.
At Gold Garage Doors, our specialization is comprehensive garage door installation and repair services. We are the leading provider in the Sun Valley region, offering our expertise to ensure the durability and security of your garage door. The Sun Valley weather can greatly impact the lifespan of your garage door, with fluctuations in temperature and humidity affecting the mechanics and materials. 
Our team understands these unique challenges and provides tailored solutions to protect against weather-related wear and tear. With vast knowledge in locksmith services, we also offer enhanced security features, ensuring your garage is safe and secure. Trust Gold Garage Doors to deliver premium garage door services in Sun Valley, every time.
Garage Door Spring Replacement In Sun Valley
At Gold Garage Doors, understanding the mechanics of garage doors is our forte. In Sun Valley, the varying climate conditions can strain garage door springs. These critical components are responsible for balancing the door's weight. When they malfunction, your garage's functionality and security are at risk. Our dedicated team, well-versed in locksmith services, ensures that spring replacements are conducted seamlessly, restoring your door to its peak performance.
Garage Door Installation In Sun Valley
In the heart of Sun Valley, Gold Garage Doors stands as a beacon of excellence for garage door installations. With the area's unique environmental demands, selecting and installing the right door becomes pivotal. Leveraging our locksmith proficiency, we guarantee a door installation that not only matches the aesthetic of your home but offers unparalleled security. Every installation by Gold Garage Doors is a blend of style, function, and safety, tailor-made for Sun Valley's distinct character.
Garage Door Repair In Sun Valley
Navigating Sun Valley's changing seasons can challenge even the most resilient garage doors. At Gold Garage Doors, we specialize in comprehensive repair solutions that address common to complex issues. Whether it's wear and tear or a more intricate locksmith-related concern, our expert team is equipped to restore your garage door's functionality. Using high-quality materials and advanced techniques, Gold Garage Doors ensures that every repair reinforces your home's security.
Garage Door Opener Installation In Sun Valley
The convenience of a seamless garage door operation lies heavily on its opener. Gold Garage Doors brings to Sun Valley an adept expertise in garage door opener installations. Fusing our knowledge of locksmith intricacies with the specific requirements of Sun Valley residents, we provide installations that promise longevity and efficient operation. Every opener we set up is tested against Sun Valley's variable weather conditions, ensuring a hassle-free experience each time you command it.
Garage Door Cables Replacement In Sun Valley
Gold Garage Doors recognizes the pivotal role cables play in a garage door's mechanism. In Sun Valley, where weather conditions can range broadly, these cables often endure significant stress. Drawing upon our deep-rooted locksmith insights, we provide meticulous cable replacements that revitalize your garage door's balance and operation. Each replacement is carefully executed to match Sun Valley's specific challenges, ensuring your door operates with renewed smoothness and safety.
Garage Door Maintenance In Sun Valley
In Sun Valley's dynamic environment, proactive garage door maintenance is crucial. Gold Garage Doors offers specialized maintenance services, blending our locksmith expertise with in-depth understanding of garage door dynamics. Regular maintenance not only prolongs your door's lifespan but also ensures it remains secure and efficient against Sun Valley's distinct climatic demands. Our thorough checks and timely interventions help prevent larger issues down the road. Rely on Gold Garage Doors for consistent upkeep and seamless operation.
Commercial Garage Doors In Sun Valley
For businesses in Sun Valley, a reliable commercial garage door is essential for operations and security. Gold Garage Doors delivers commercial solutions that take into account the unique demands of the business landscape, merged with our specialized locksmith knowledge. We ensure installations and services that stand up to heavy-duty use while maintaining optimal security standards. Given Sun Valley's diverse weather patterns, our commercial doors are designed to endure, ensuring your business assets remain protected.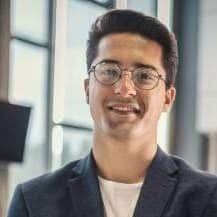 Freddie
Finally! A local garage door business that is dependable and trustworthy. We had previous bad experiences with garage door servicing and costs. However, their technician arrived on time and clearly understood what he was doing. Gold Garage Door Repair will be our new go-to for any garage door-related needs.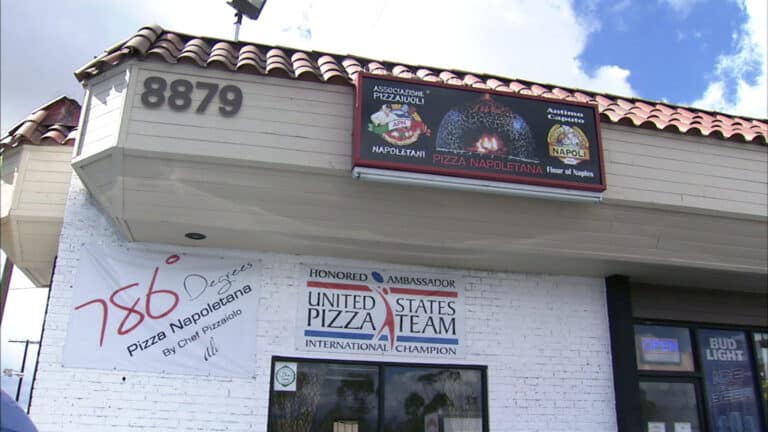 Dinning tip In Sun Valley
Nestled in the bustling heart of Los Angeles lies the serene enclave of Sun Valley, a neighborhood that expertly marries urban conveniences with a touch of suburban tranquility. Within its borders, one culinary gem stands out: 786 Degrees. Established by Ali Haider & Sayyeda Ali, this wood-fired pizza haven is a testament to authentic Neapolitan flavours, capturing the very essence of the couple's inspiring journey in Italy. 
Ali's transformation from a well-traveled automotive spokesmodel to a celebrated Chef Pizzaiolo speaks to his undeniable passion for fusing global tastes. The streets of Sun Valley buzz with chatter about this acclaimed establishment, which not only boasts of having some of the finest pizzas in California but also garners national and international recognition. For residents and visitors alike, a trip to Sun Valley remains incomplete without indulging in the mouthwatering offerings of 786 Degrees.