Garage Door Repair - Gold Garage Door
Gold Garage Doors, stationed near Van Nuys, is your reliable partner for top-notch garage door repair services. We specialise in addressing a myriad of garage door issues, focusing particularly on the intricate details of varying door types and their components. Our certified technicians are versed in handling diverse problems, from faulty springs to damaged panels, ensuring your door operates seamlessly. 
In this ever-evolving industry, our team stays abreast of the latest innovations and repair techniques, offering you services that are a cut above the rest. In Van Nuys, we are synonymous with quality and precision, melding professionalism with extensive knowledge to deliver precise repairs. 
Our commitment extends beyond mere services; it's a testament to our dedication to providing unparalleled garage door expertise. With Gold Garage Doors, experience the synergy of quality craftsmanship and meticulous attention to detail, ensuring every interaction elevates your peace of mind.
Garage Door Repair In Van Nuys
Do You Need To Garage Door Repair?
Safety is paramount when it comes to garage doors. Regular monitoring is crucial to detect any irregularities or malfunctions early. If your garage door is making unusual noises, it might be a sign that a repair is due. Any delay in addressing such issues can compromise your safety. Similarly, if you notice that the door is not opening or closing smoothly, it might be struggling due to a mechanical problem. 
Another clear indication of needing a repair is if your garage door doesn't respond to the commands from the remote or the manual control. This unresponsiveness could stem from issues with the door's sensors or the control system.
Wear and tear on the door's components, such as springs and cables, can also lead to operational challenges. If you observe any visible signs of damage or wear on these parts, immediate attention is essential to avoid more severe problems.
Gold Garage Doors offers top-notch Garage Door Repair services in the Van Nuys area, ensuring that all these potential problems are addressed promptly and efficiently, providing optimal door functionality.
Benefits You Can Earn By Hiring Our Professionals
Choosing Gold Garage Doors ensures you're selecting unparalleled expertise in garage door repair services, notably in the Van Nuys area. Gold Garage Doors is recognized for meticulous craftsmanship and unwavering professionalism. Our certified technicians are adept at addressing various garage door issues, demonstrating profound knowledge of diverse door types and their intricate repair processes. 
Whether dealing with sudden malfunctions or the wear-and-tear of parts like springs and openers, our team's proficiency ensures precise and reliable repairs, reflecting our commitment to quality and attention to detail. Around the clock, our availability guarantees a prompt response to your emergency needs, epitomizing our dedication to offering more than just a service. 

Our emphasis is on fostering enduring relationships by delivering value and peace of mind, ensuring your garage door operates efficiently and securely. Our approach combines affordability with excellence, marking Gold Garage Doors as a distinguished name in garage door repair services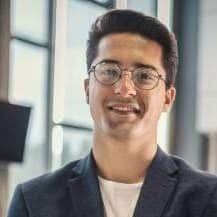 Freddie
Finally! A local garage door business that is dependable and trustworthy. We had previous bad experiences with garage door servicing and costs. However, their technician arrived on time and clearly understood what he was doing. Gold Garage Door Repair will be our new go-to for any garage door-related needs.
Get a transparent and fair quote for your garage door maintenance needs. Our team at Gold Garage Door provides accurate estimates, ensuring you have a clear understanding of the costs involved.